Invitations We Love
Invitations are the first glimpse so many of your guests will have into what your wedding will be like, so they have a lot to say–even more than the standard information. Take a look at some of our favorite invites.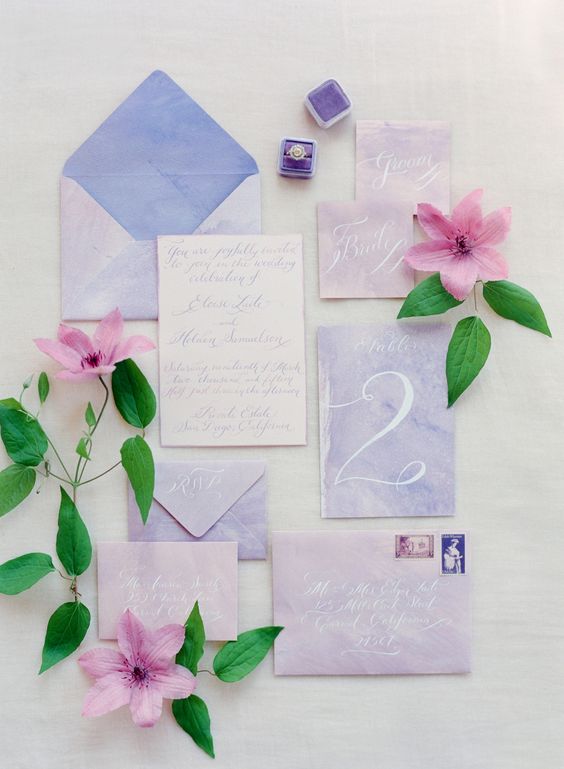 We love the beautiful white script and the pastel palette of this delicate, feminine invite! This would be perfect for a spring wedding, thanks to the light colors and airy feel.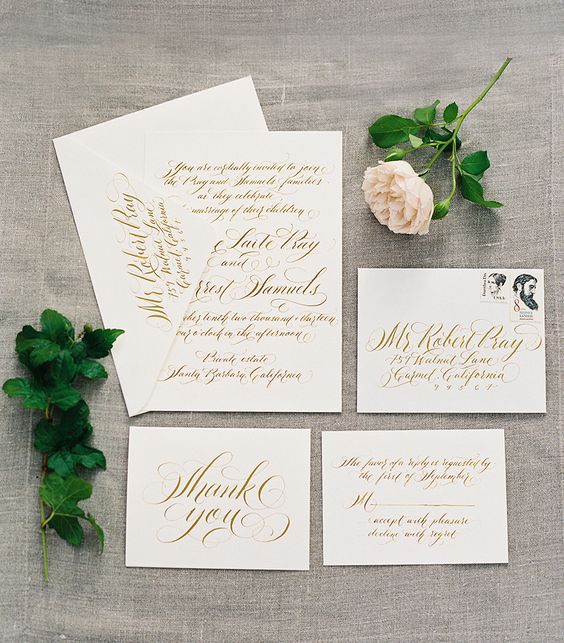 This bold gold script caught our eye immediately! Perfect for the bride looking for that classic flair with a little bit of modern, these pseudo-handwritten invites can work perfectly into any wedding theme.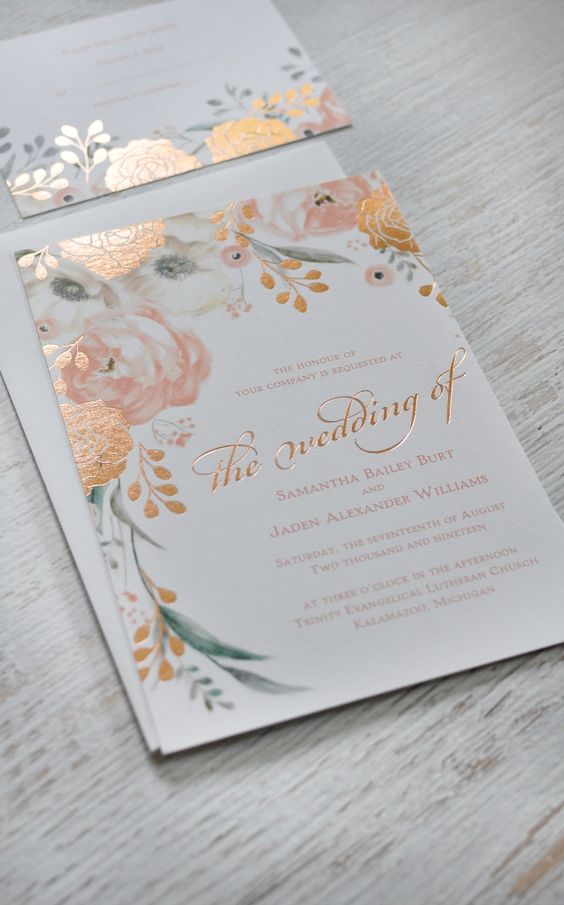 These beautiful metallic-imprint invites have pastels that contrast perfectly with the bright, brash pop of a bronze-metal sheen. This is a wedding invite you'll want to frame!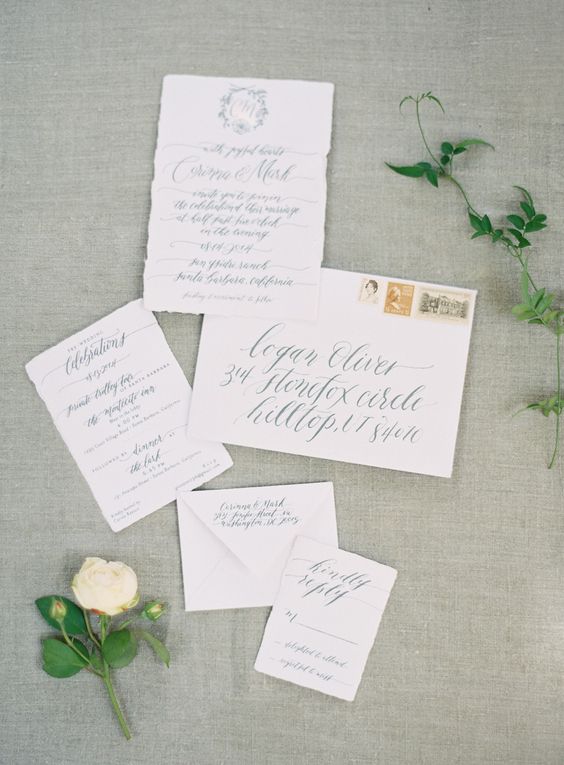 The rustic feel of the thick paper and the lovely blue calligraphy combines to create a summer, beach-like atmosphere. We simply adore it!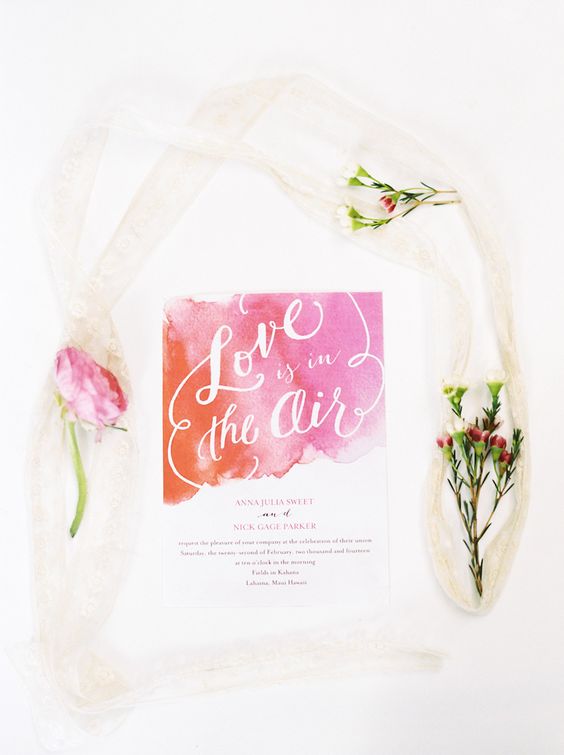 The reverse-type on the colorful watercolor gives the perfect pop to this otherwise standard invitation. If you're looking for a little flair, you can't go wrong with watercolor–and the reverse type ties the whole thing together.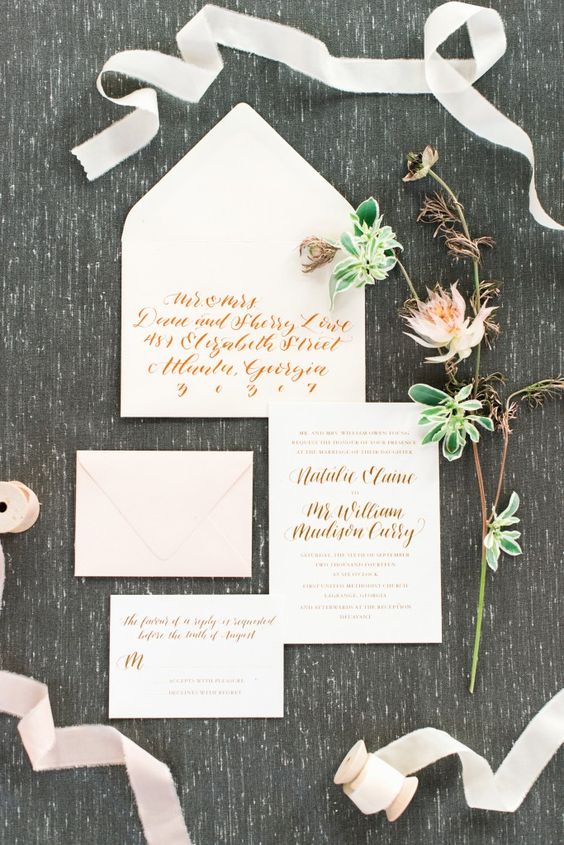 The quirky script font combined with the lovely pale pink had us seeing stars over this invitation! Delicate without being overly feminine, it's a choice you and your fiancee can get behind.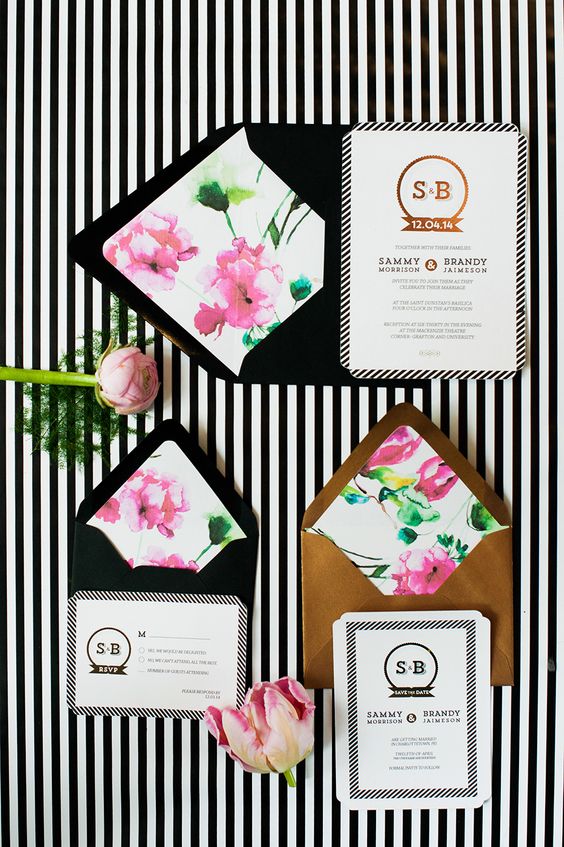 Wow, wow, wow! The combination of strong colors and prints, plus the excellent bold serif font choice, creates an invite that really leaves an impacts…especially when you factor in the floral flair right when your guests open the envelope!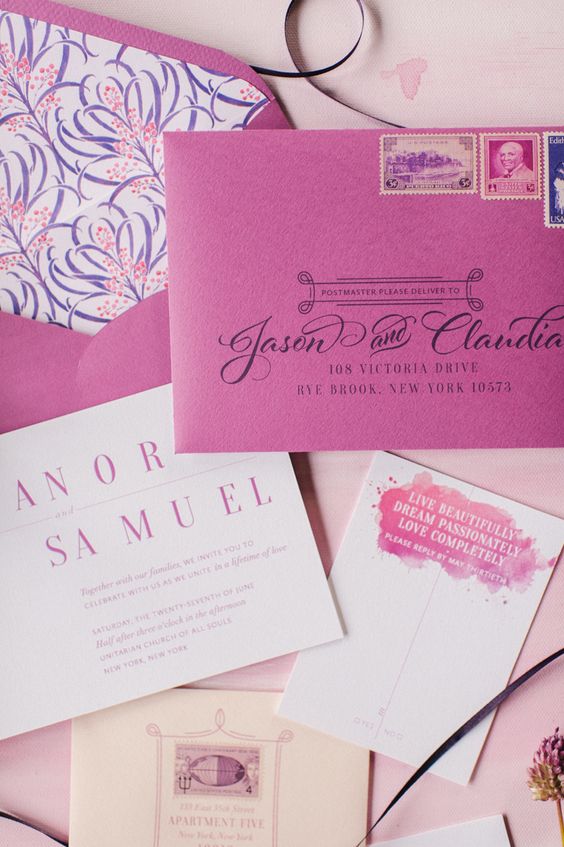 These lovely lavender invitations caught our eyes and our hearts. They showcase a great combination of serif, sans-serif, and script fonts (you really can have it all!) and also involve watercolor. An invitation combining all of these could have gone so wrong, but these went so right.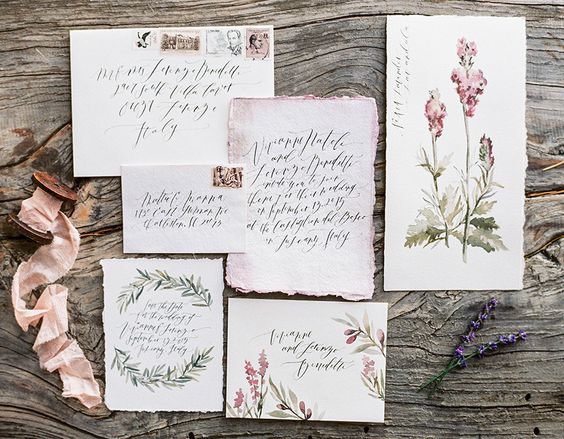 These lovely watercolor-painted, rough-edged invitations are perfect for a more rustic, natural wedding. They really evoke the spirit of the ceremony, which is something to look for in your invitations.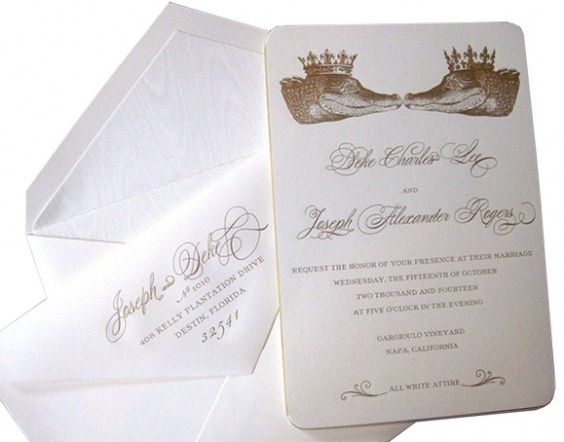 These alligators really made us laugh! They're funny but also formal, and set the perfect invitation tone. (They're also perfect for a New Orleans wedding–maybe someone is saying "I do" at the Audubon Zoo!)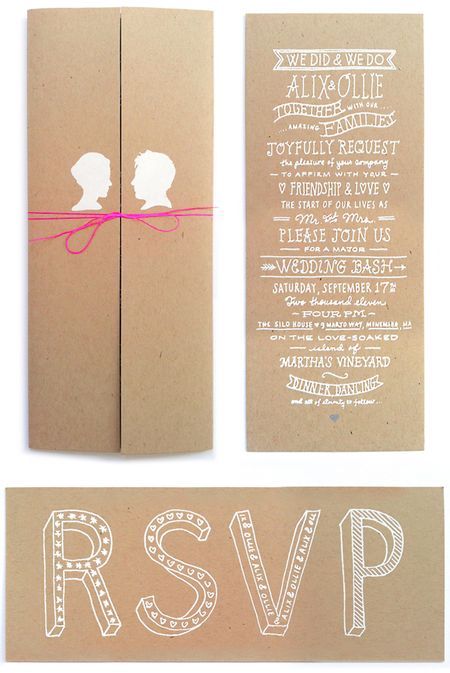 How adorable! We love the DIY-feel of these adorable handwritten-style invites. It lends a personal and intimate feel to the invite, so even if you're having a big wedding, your guests will feel personally attended to.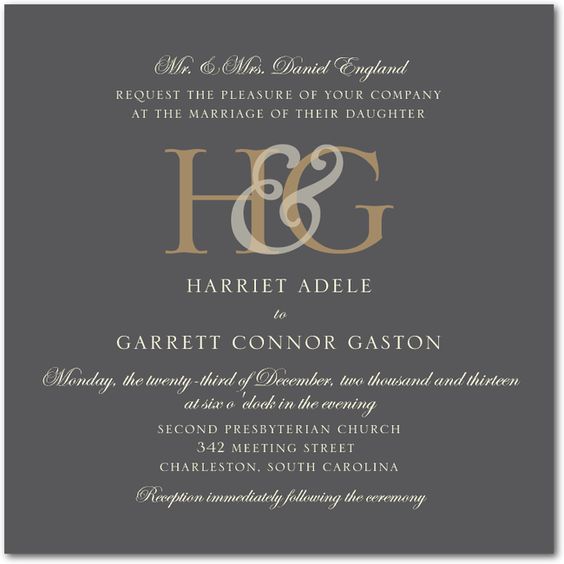 Wow! This is a classic style for a reason–and we love the smart choice to add a modern touch with the reverse type. The pale font on the dark background adds a little bit of oomph.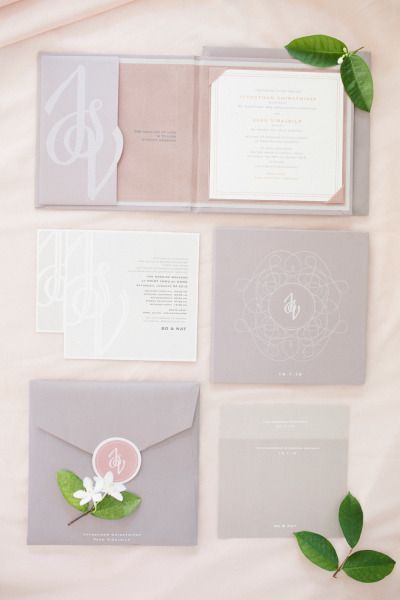 A sweet couple's monogram can go a long way to personalizing the invitation. The color choices are absolutely perfect!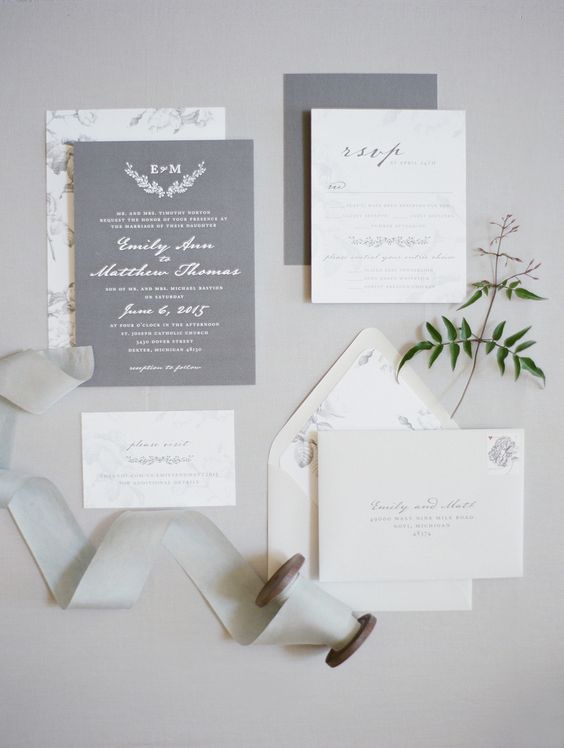 We adore this combination invitation! It puts together so many of our favorites: dark and light, reverse type, calligraphic script and small caps serifs–and the overall effect isn't too busy. It's simple, clean, and perfect.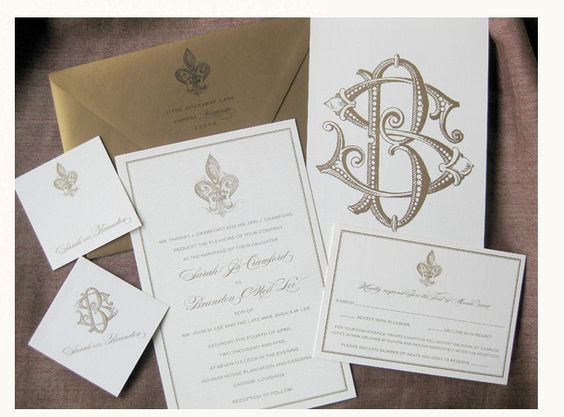 And last but certainly not least, this fleur-de-lis, gold invite is absolutely perfect for a New Orleans wedding! Classic and historical, these invitations will never go out of style and will always remind you of your dream New Orleans wedding day.
Do you have some favorite wedding invitations? Share them in the comments! And for more wedding invitation inspiration, check out our Pinterest board!