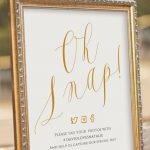 Brides and grooms in the social media era have a new set of etiquette rules to contend with! While some couples are opting for an "unplugged" wedding—leave your phones in the basket before the wedding starts!—many couples are embracing iPhones and social media on their big day. If you decide to have a social media-friendly wedding, or if you're about to attend one, here are some tips.
1. Establish and follow the social media rules
The best way to stay on everybody's good side is to find out what the rules are and then to follow them. If you're the couple getting ready for your big day, make sure that you have rules for your guests to follow! Make sure everybody knows what they can take pictures of, when they should share those pictures, and, of course, which hashtag to use.
2. Don't overshare wedding details beforehand
It can be tempting for members of the wedding party to post about dress shopping and fitting, or cake tastings, or color palette choices—after all, planning a wedding is exciting and pretty stuff that makes for great Instagram material. But remember to save a some mystery and elegance for the wedding; you want the day to be more special than your social media feed.
3. Bridesmaids: no wedding gown photos
This one might be a little obvious, but we'll say it anyway: no pictures of the bride in her gown before she says so! Even though she looks perfect when she says yes to her dress, she probably won't be happy to find out that her fiancé already saw it on a Snapchat story.
4. Stay out of the way of the photographer
As fun as it is to take special photos on the big day, if the couple hired a photographer, they hired him or her for a reason. Photographers know what it takes to get that perfect shot—and you don't want to ruin the photo that could hang on your friend's wall for years because your iPhone was in the frame. Keep in mind that professionals are also at work, and be respectful of them.
5. Remember to be present in the moment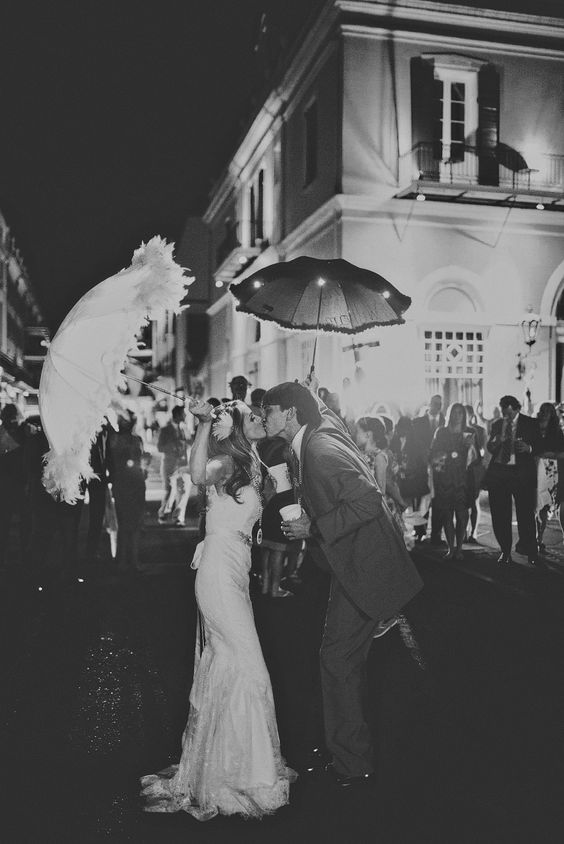 It's hard to really sink in to a beautiful or intimate moment when you're behind your phone screen. The couple reciting their vows in front of their beautiful altar might be a beautiful picture—but it's also an important moment that your friends wanted you to be present for. Don't forget to put the phone down for the really important parts of the day and be completely present to celebrate the wedding of people you love. (Plus—the photographer will get that perfect picture for you.)