These days, more and more weddings are getting a little…unconventional. We all love a fun, unique wedding—and we really fell in love with some of the twists on these traditions!
Water ceremony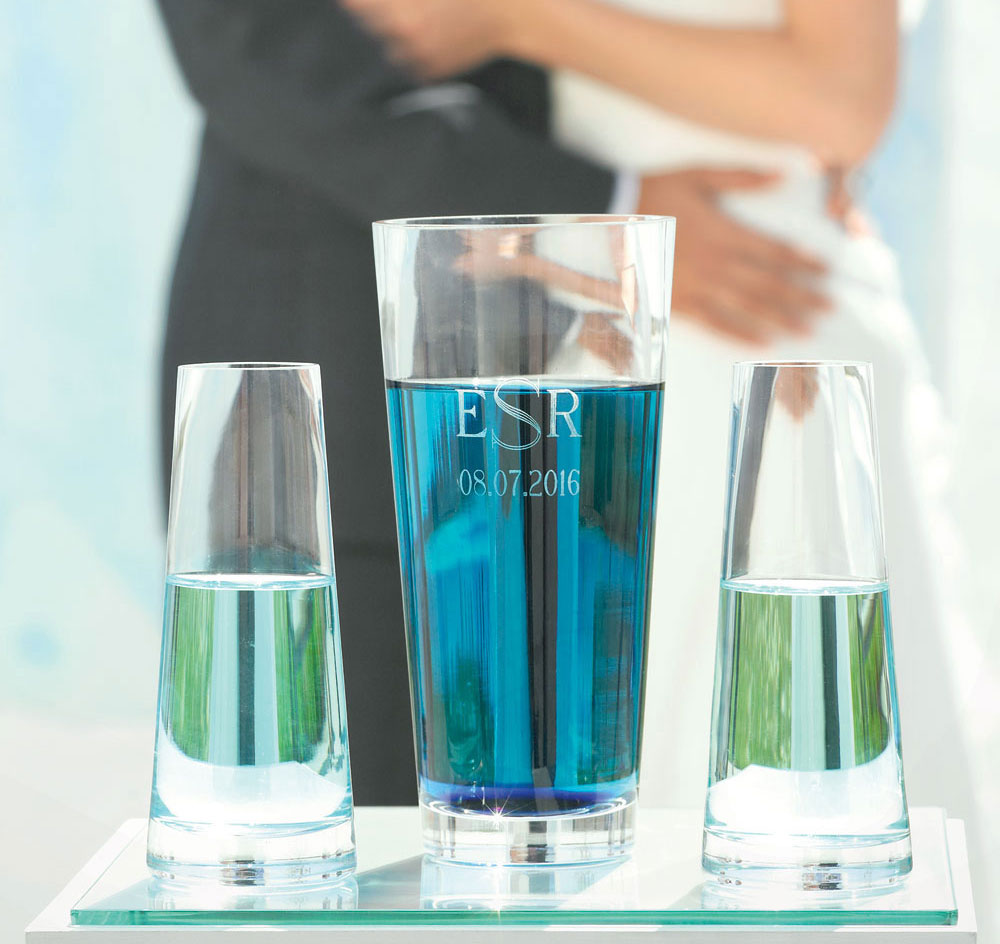 Unity ceremonies are becoming more and more common at weddings; a lot of couples use sand, but we really love water ceremonies! The visual impact of the two unique colors becoming one is the perfect symbolism for your life post-wedding. (But be sure to pick two colors that blend together well!)
Love letter box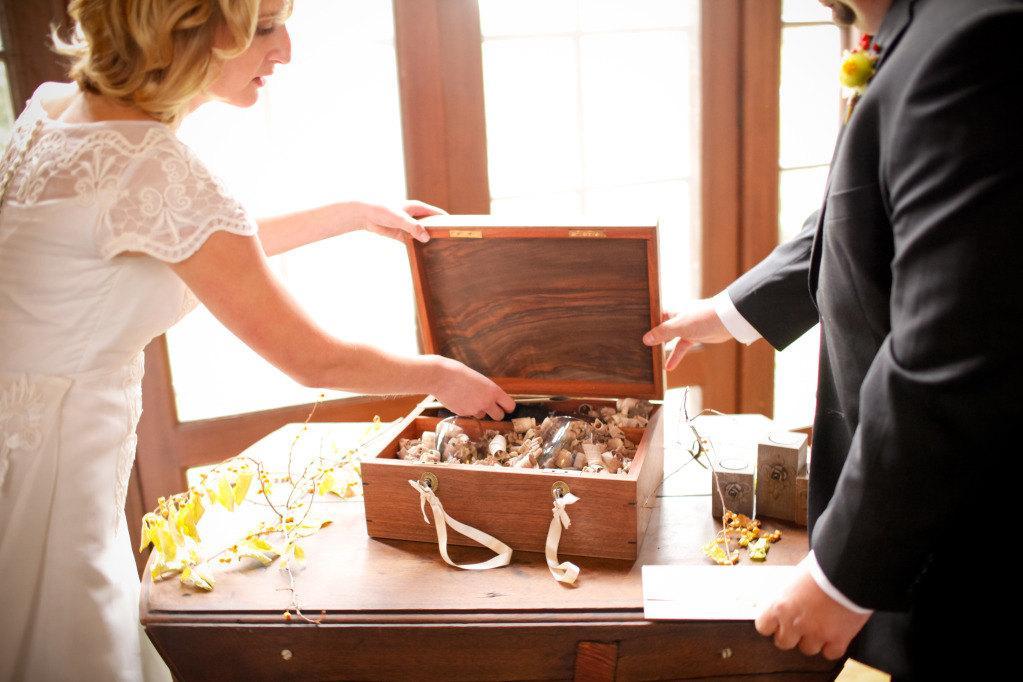 Want to give yourself a little anniversary present in advance? Have a meaningful moment in the ceremony where you and your soon-to-be-spouse place pre-written love letters into a lovely box (maybe with a bottle of wine and a couple of glasses!) to be opened on your first wedding anniversary! You'll get to relive the magic and sparkle of your wedding day all over again.
Giving back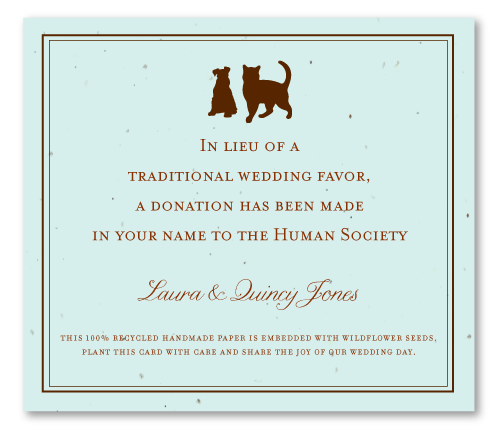 Maybe you already have all the toasters you need; maybe you already have a full set of glassware; maybe you just want to give back to your community. Whatever your reasons, a fun twist on a wedding gift registry can be a donation registry! Set up a site or page with some of your favorite charities and invite your guests to donate as their gift to you!
Wildflower confetti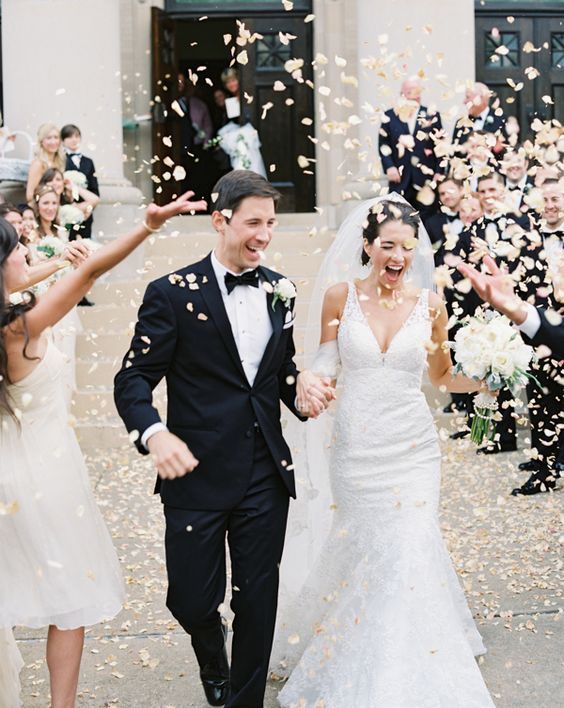 Getting pelted with rice? No thanks. Glitter? Too messy! Instead, we love the idea of opting for wildflower confetti! Fragrant and lovely, loving well-wishers can toss petals over you in congratulations as you and your new spouse step out into the world.
Alternative guestbooks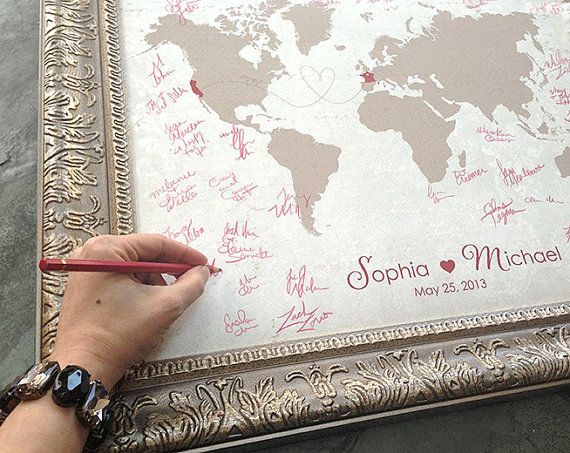 It's a bit too easy to store a guestbook on the photo album shelf and never pick it up again. If you want something that's more visual and that you can glance at every day, we suggest using a unique item like a globe, a blank canvas, or even a statue as your guest book! Guests can leave their love and well-wishes, and when it's over you can set it in your house where you'll be reminded of them every day.
Anniversary first dance
Maybe you or your partner are a little bit shy, and the idea of a first dance where everybody's staring at you for four minutes is a little overwhelming. We recommend an anniversary first dance! The DJ will invite all couples who have been married for thirty minutes (which means just you!) to the floor, and then will gradually invite out other couples who have been married a year, to five years, to ten years, until there's a fun party on the dance floor.
What are some of your favorite alternative twists to wedding traditions? Let us know!