A wedding has so many moving pieces and, while there is no definitive ranking on which element is most important, in my book the venue rides high on the list. This is because the venue determines the atmosphere and overall tone of your big day. Not only does it convey the theme, it also lends insight into the personality of the bride and groom. If chosen wisely, the right venue will breathe life into your ceremony and lend the kind of charm and character that elevates weddings from just "nice" to breathtakingly memorable.  
New Orleans has personality for days and is quick to lend some of her charm to any event – especially where venues are concerned. For years, musicians and poets alike have written love letters to the Crescent City. The reason? The magic of this historic city is palpable. This, along with its many other indefinable qualities, makes New Orleans an ideal location for both local and destination weddings.
No matter your theme or personality New Orleans will have a venue well-suited for your wedding. To aid you in your search for the perfect ceremony and reception site, I've cultivated a varietal list of a very few of my favorite venues from some of New Orleans's best and most treasured neighborhoods. Enjoy!
| The French Quarter |

Residing in the heart of the French Quarter, Latrobe's provides an amazing and unique ambiance for a wedding. Built in 1822 as the Louisiana State Bank, the original vault was eventually repurposed as a funky one-of-a-kind bar. Latrobe's is architecturally breathtaking. It wows right off the bat with a main entrance that features a stunning domed ceiling. And for the foodie brides-to-be among us, John Besh is the in-house caterer, so the menu is sure to be divine.
Broussard's Restaurant and Courtyard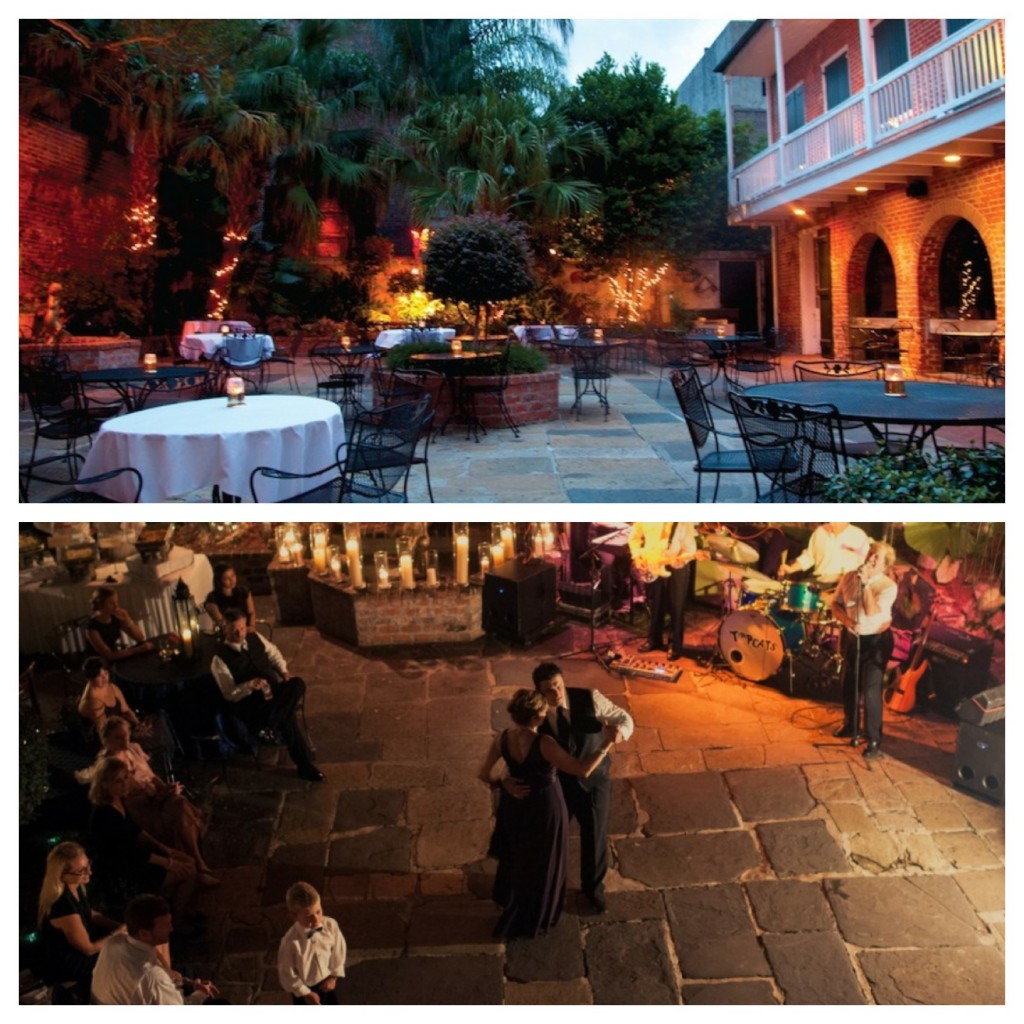 A French Quarter treasure, Broussard's Restaurant makes for a great New Orleans wedding location. It is listed on the National Register of Historic Places and includes remnants of what used to be the Historic Hermann-Grima house (1834) and the Jefferson Academy preparatory school (1800s). Broussard's is a particularly good choice for the bride who wants everything and everyone to stay in one place. Its gorgeous courtyard, elegant atmosphere, and distinctly New Orleans cuisine make it the perfect venue for both your ceremony and reception.
| The CBD |
Built as a coffee warehouse in 1852, this funky industrial building has become a favorite venue at Fulton Place. In addition to its cool vibe, The Chicory has elegant rooms notable for their original exposed brick walls, beautiful chandeliers, and a wrap-around balcony.  
For the bride paying attention to the latest and greatest, Race & Religious is all the rage these days. A relic of antebellum Louisiana, this venue has a very distinct look while still maintaining a very New Orleans attitude. Playfully rustic, Race & Religious is perfect for a whimsically elegant wedding.  
| Uptown |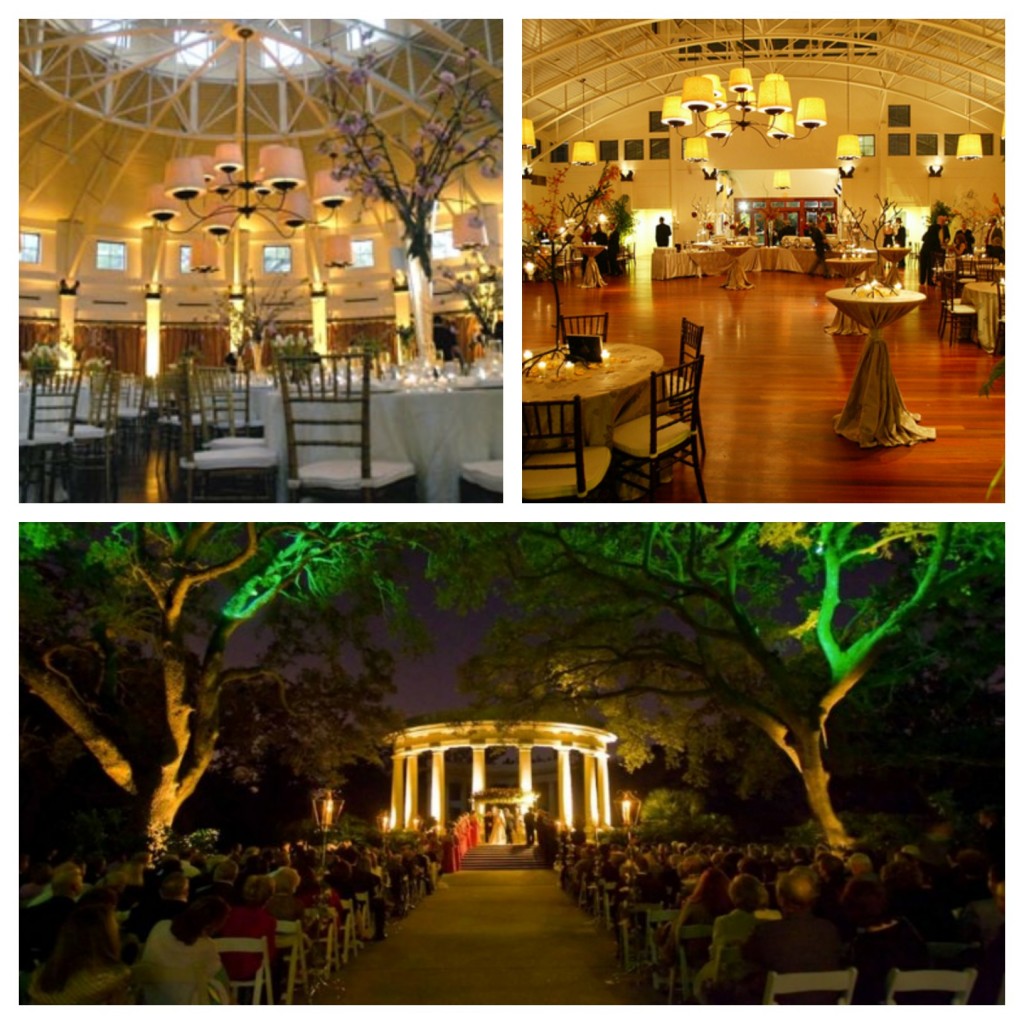 Nestled in beautiful Audubon Park, The Audubon Tea Room truly captures the Uptown personality. This venue is elegant without being stuffy and has the added bonus of an indoor-outdoor option. The Audubon Tea Room can provide you with the sweetness of a garden wedding under the stars, and the lavishness of a grand ballroom affair.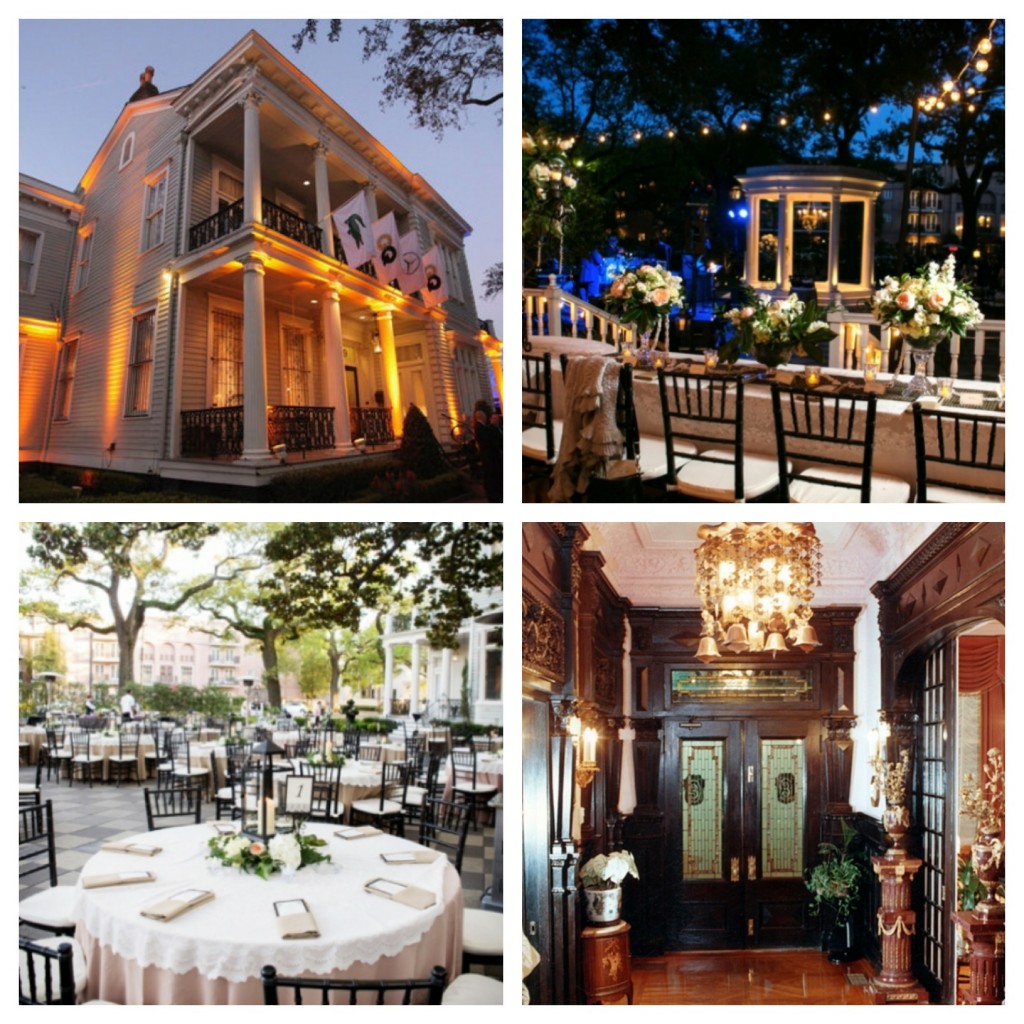 Located on St. Charles Avenue, a street that embodies New Orleans' sensibility, the historic Elms Mansion is as captivating as it is memorable. The architecture and decorative styling of the mansion transport an event to another time. A wedding held at The Elms embodies the simple elegance of the mansion's Victorian construction, an era that appreciated quiet, unimposing beauty.  
| City Park |
The Pavilion of The Two Sisters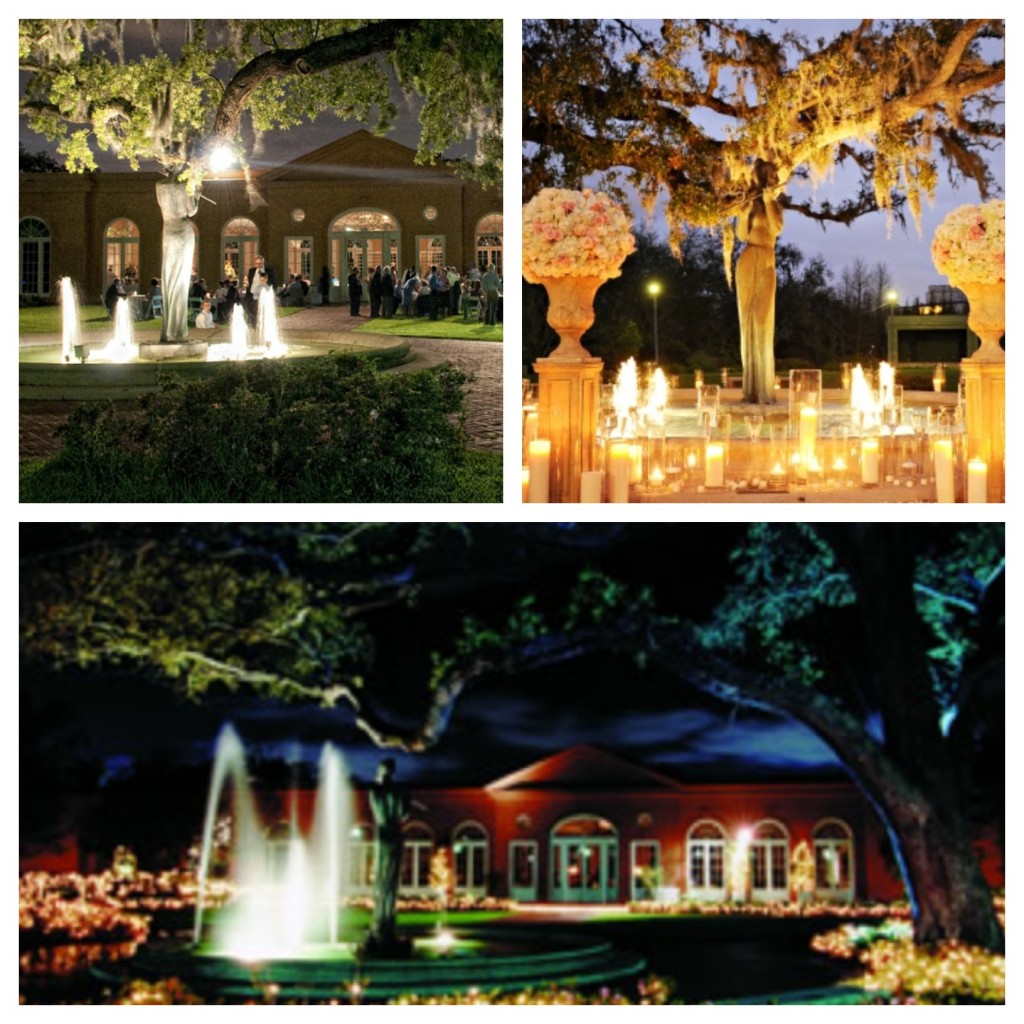 Truly a favorite of mine, The Pavilion of the Two Sisters in the Botanical Gardens offers a beautiful backdrop and mesmerizes with an abundance of gardens and walkways. This union of natural and man-made beauty creates the perfect venue for both indoor and outdoor celebrations.
The New Orleans Museum of Art and Sculpture Garden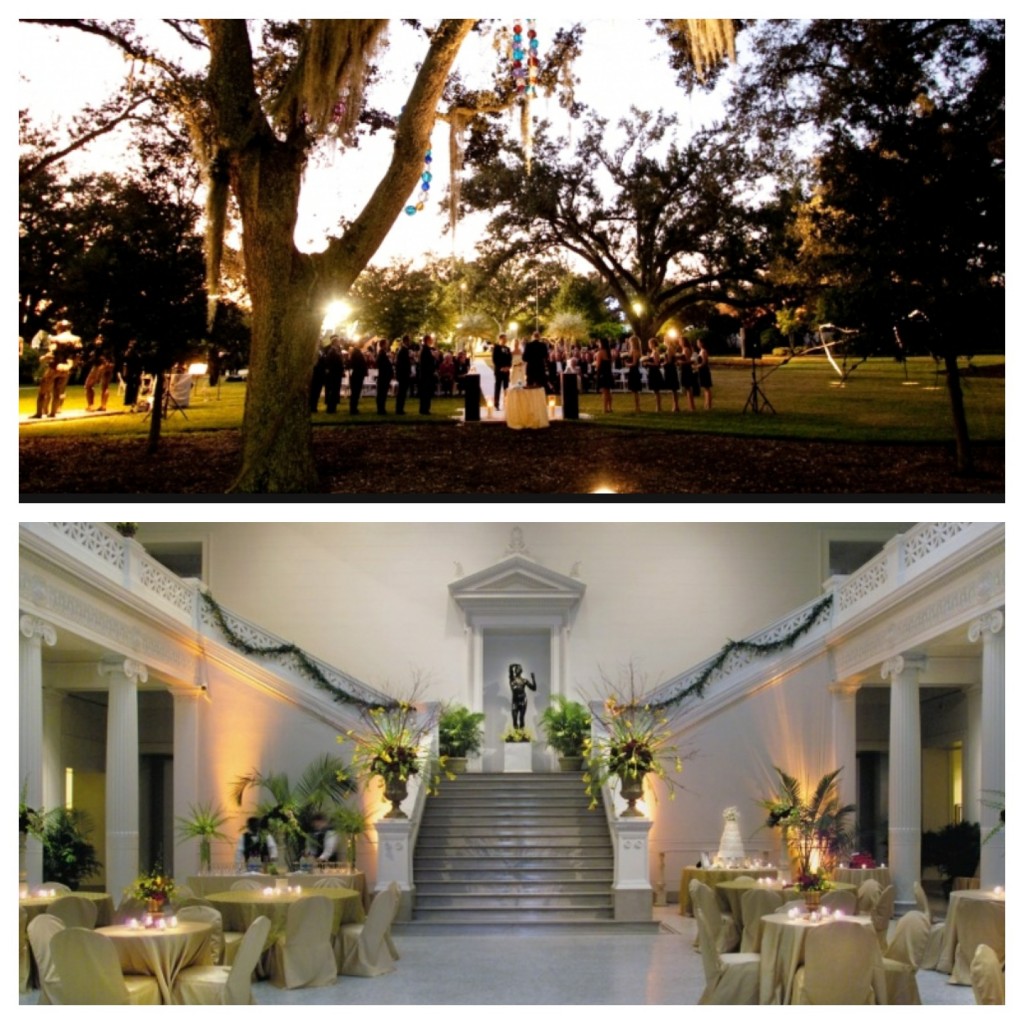 Categorized by a grand marble staircase and familiar yet stunning columns, NOMA and the partnering sculpture gardens are perfect for the quintessentially formal wedding. A lush garden ceremony accented by beautiful artistry naturally segues, by way of a second line, into an elegant indoor reception. In addition to your traditional reception festivities, guests can wander the galleries while sipping signature cocktails and discussing your fabulous choice of venue. 
~
See more images of New Orleans wedding venues on my Pinterest!
– Carol Bond
Follow Carol Bond Weddings's board New Orleans Venues. on Pinterest.