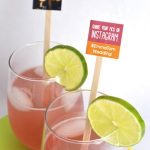 The ceremony is over, but the party hasn't really started yet. It's the perfect time to open up the bar and introduce your signature wedding cocktail! There are all sorts of fun ideas out there, but we've pulled together five of our favorites for you to skim.
Give your guests a "his and hers" option.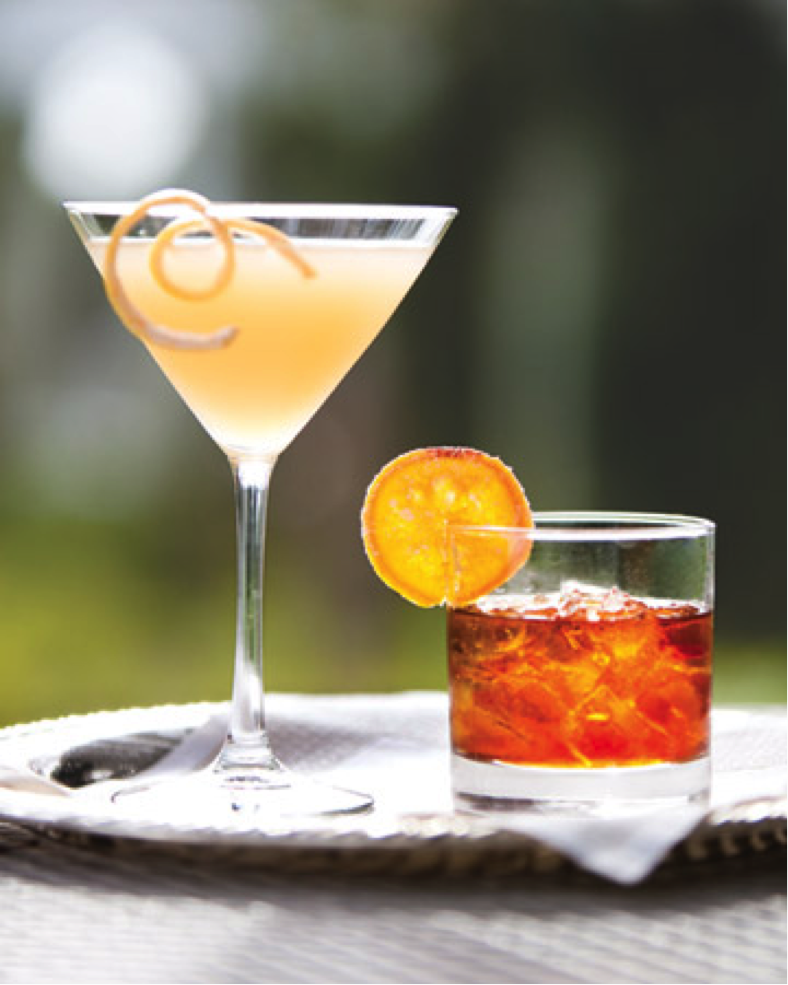 Do you and your fiancé have very different tastes? Or do you just want to give your guests some options? Either way, his and hers cocktails are a great way to signal the tone for your wedding and show off your personality. You can choose to pair your cocktails to suit each other, or to go as wildly different as your heart desires. That's part of the fun of this cocktail option!
Seasonal cocktails are important too!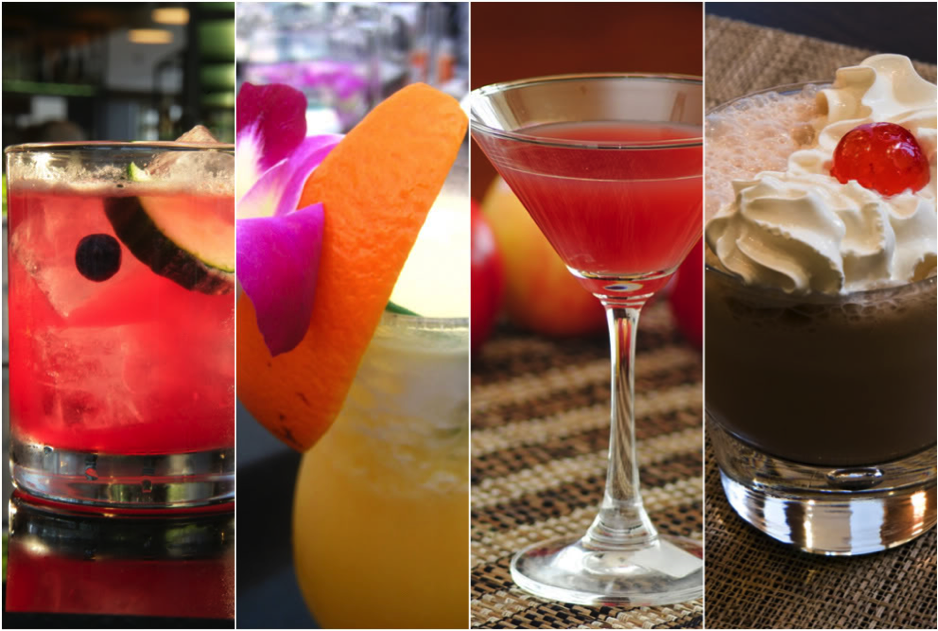 If you're having a seasonal themed wedding—like a Christmas wedding among the pine trees, or a summer wedding on the beach—you'll want to make sure your cocktails are appropriate! A warm rum and apple cider concoction is probably more appropriate for a winter wonderland, while a delicate peach bellini would be right at home next to the waves. A perfectly-crafted cocktail goes a long way toward cementing the mood and theme of the day for your guests, if they choose to indulge.
Go colorful!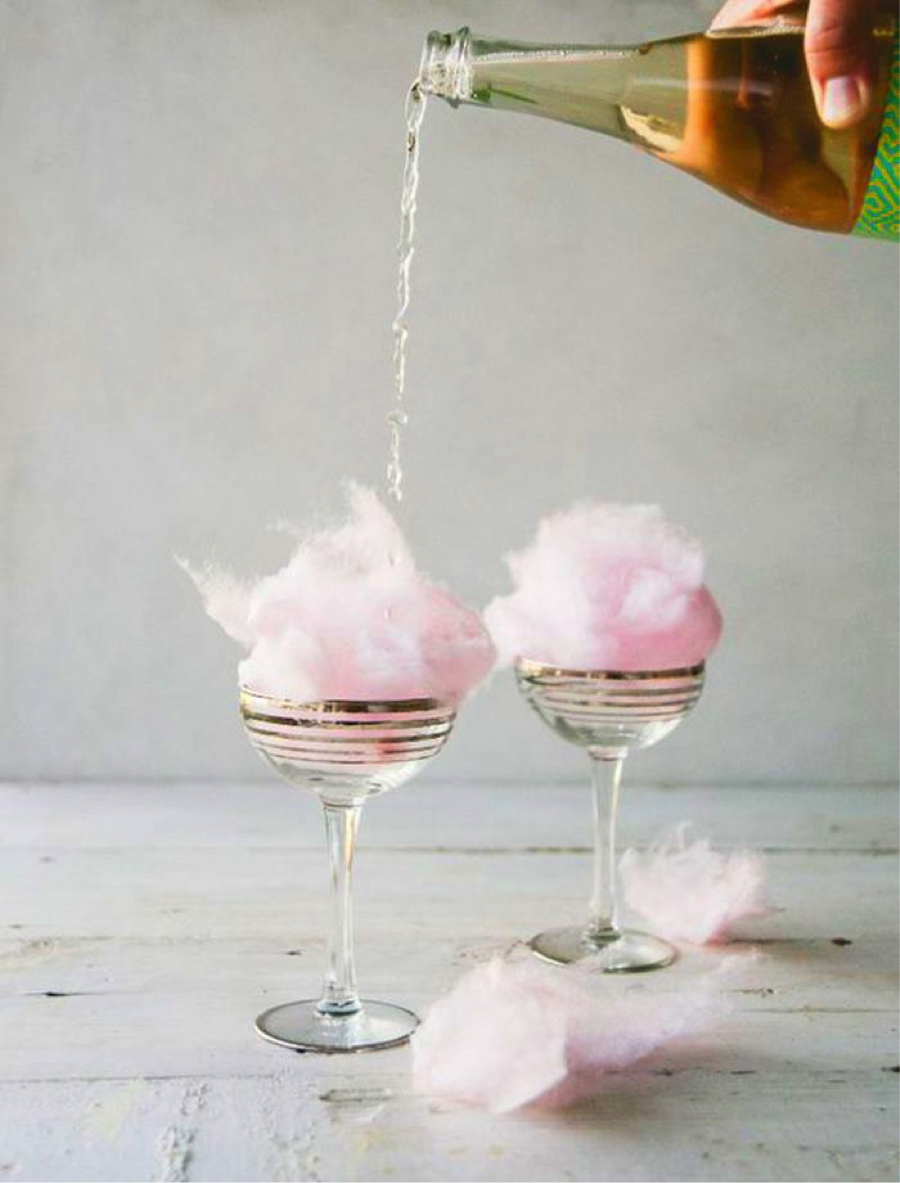 Maybe you don't have anything blue on you—but a blueberry mojito would do the trick. Or use cranberry to add a splash of red to your drinks! You can use oranges, cherries, pineapple, lavender, or a garnish of rosemary to pull in a whole rainbow of colors; there's something for every theme. (We found the cotton candy champagne particularly eye-catching.)
Offer guests a DIY option.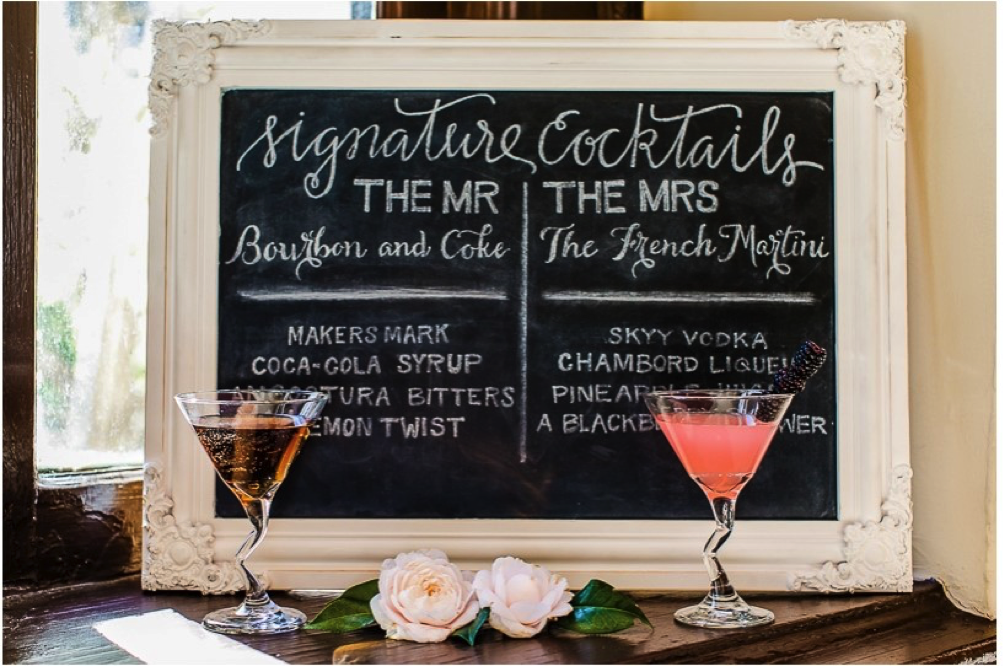 Going for a more casual feel? Looking to occupy the guests before the reception starts? We recommend a DIY wedding cocktail bar! You can still leave most of the mixing to the professionals, but for smaller weddings it can be fun to write out your signature recipes for your guests and let them put their own twists on their drinks.
Don't be afraid to go classic.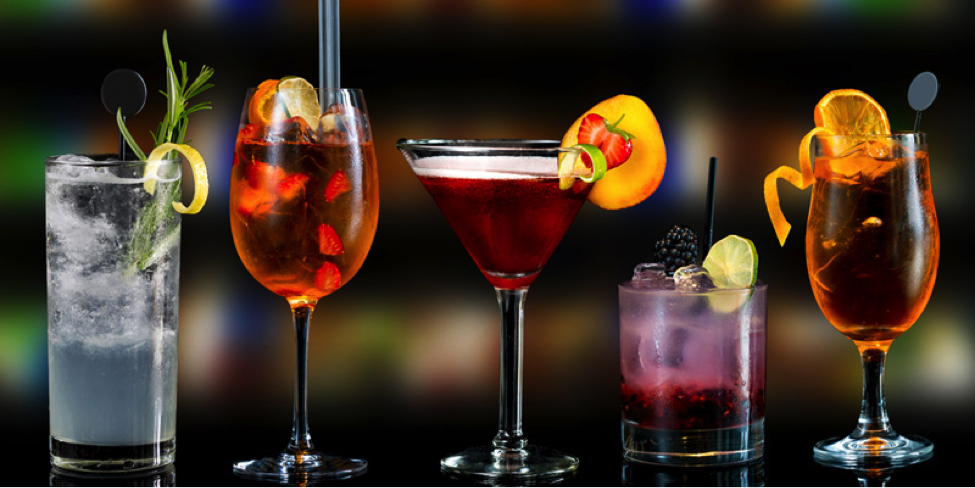 Sure, all of those Pinterest posts about lavender champagne and elderflower cordial cosmopolitans are pretty, but sometimes all you want is a good old-fashioned rum and coke, or margarita, or classic daiquiri. The classics are classics for a reason; don't be afraid to run with it! Even classics can be unique; you could serve rum and Coke in classic glass Coke bottles, or have your guests' names written in lovely script on the side of their glasses. Have fun with it!