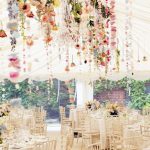 Spring is here and we couldn't be more excited! Who doesn't love the smell of flowers and a gentle breeze bringing warm, temperate weather after the long cold wet winter days? We can't get enough of spring, and we can't get enough of these trends. Take a look at our six favorite spring wedding trends for this year!
Prints—especially floral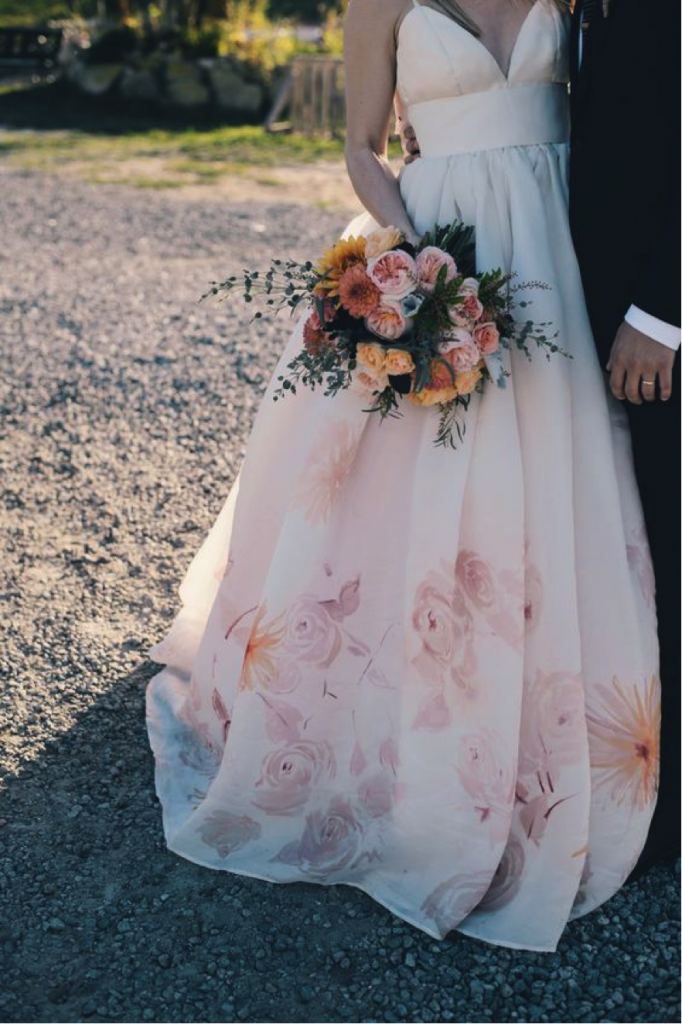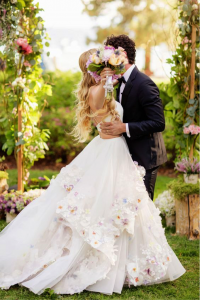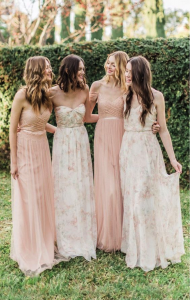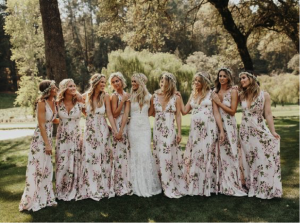 We know, we know—flowers can seem so cliché. But the runway brought us some fabulously floral wedding gowns, and with it some perfect flower inspiration. Even if you want to keep to a more traditional wedding gown, why not branch out and put your bridesmaids in gorgeous pastel or watercolor-inspire floral gowns? Lean in to the print trend this season and you'll find yourself with fresh, vibrant photos that are as lovely as a just-picked bouquet.
Hanging planter-inspired centerpieces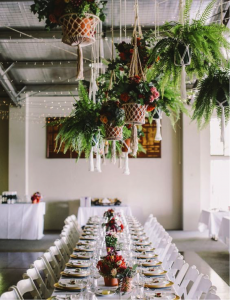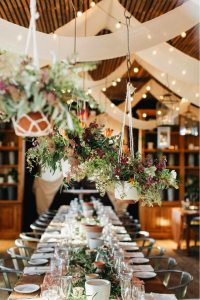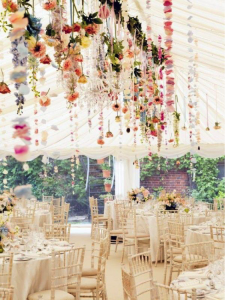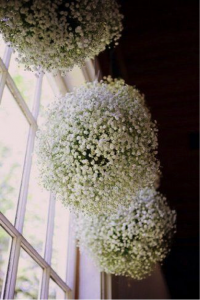 Speaking of flowers, planter-inspired centerpieces are going to be big this year…especially hanging baskets. More brides are taking advantage of the space above the tables to create a fresh new ambiance, and spring is the perfect time to take advantage. Gorgeous flowers dripping over the side of a basket and tinting the air with soft spring colors and scents are the perfect accompaniment to a spring wedding.
Watercolor palettes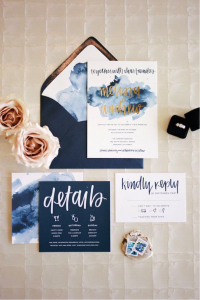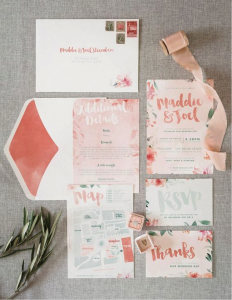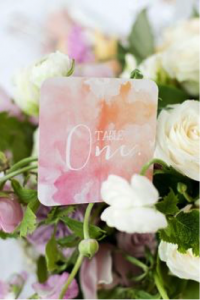 Pastel is lovely, but can be overdone. This spring, we suspect we'll be seeing a rise in watercolor invitations, palettes, and decorations. Watercolor provides a unique, hand-crafted, expensive look to everything from invitations to seating cards while still maintaining the light and airy spring sensation.
Breezy, airy dresses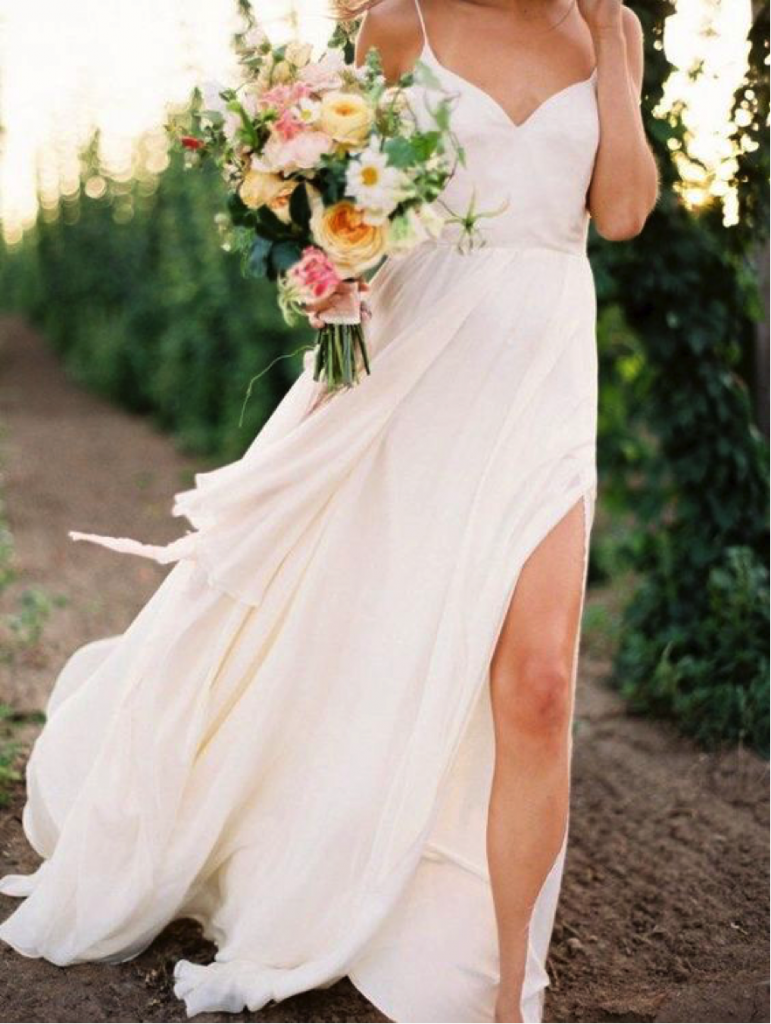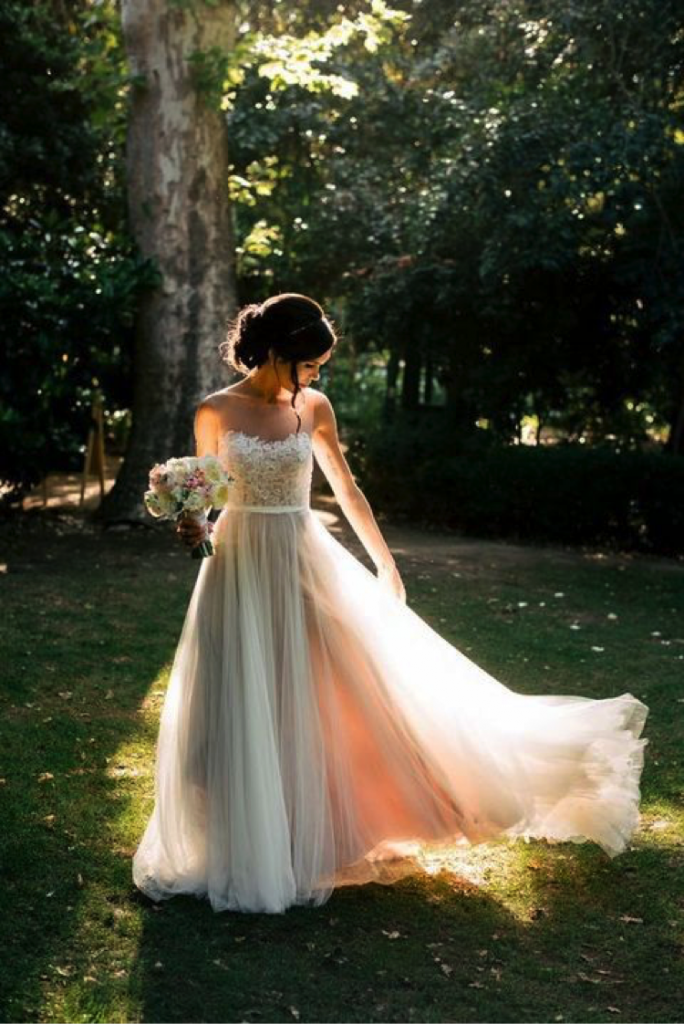 Watercolor won't be the only light and airy trend. Spring always brings back a rush of breezy, airy dresses, but the spring wedding fashions this year made us sit up and take notice. Aside from gossamer overlay, sheer necklines, and pale crème, we also saw some gorgeous off-the-shoulder silhouettes and some gorgeously draped bows making their re-entry onto the runway.
Lighter-hued suits for groom and groomsmem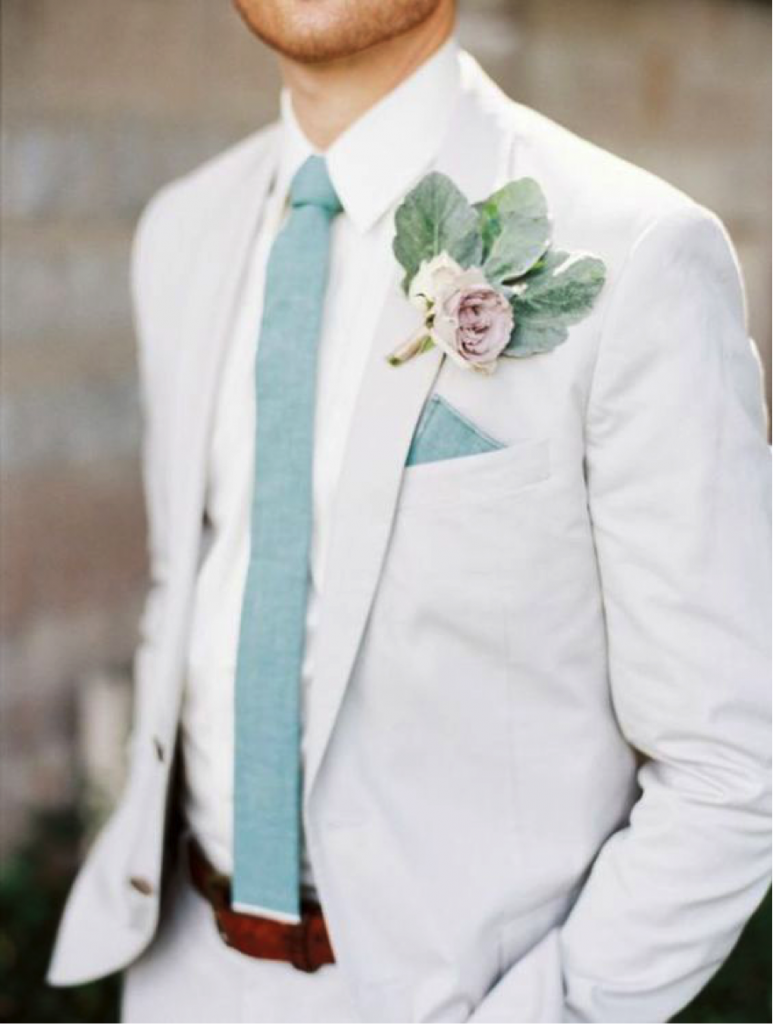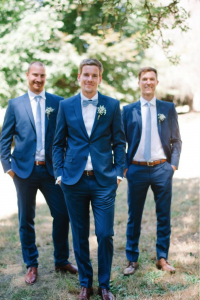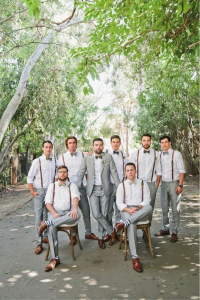 But the bride doesn't get to have all the fashion fun in spring! Less traditional spring weddings can find the groom and his groomsmen decked out in a soft robin's egg blue, pale green, or light lavender. They can even just incorporate more light-toned and floral-inspired touches, from boutonnieres to pocket squares.
Seasonal-inspired drinks and menus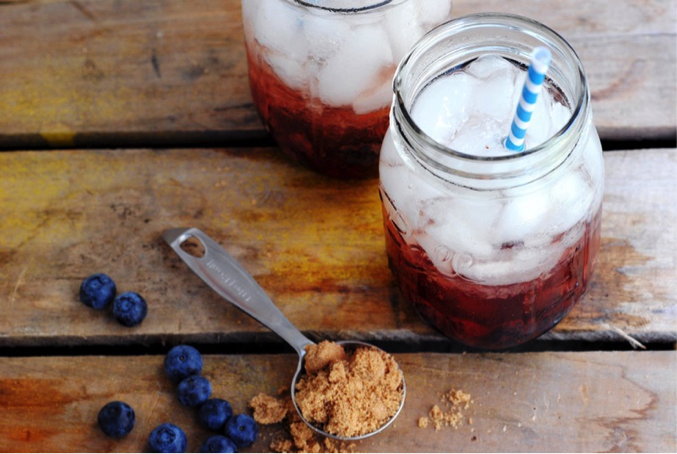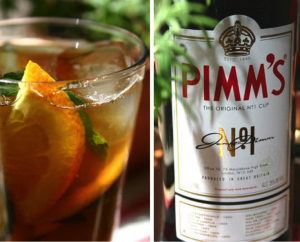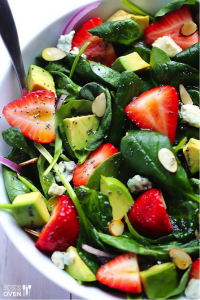 Custom-named drinks are out this spring; seasonally-appropriate drinks are in! Summer has lemonade; winter has hot chocolate; autumn has hot cider. Spring brings a variety of bright and fresh seasonal flavors to choose from! Some of our favorites: strawberry basil margaritas, Pimm's cups, blueberry rum splash, and cucumber-watermelon refresher. And don't stop with the drinks menu! Spring is the perfect time to break out that light arugula and asparagus salad with a lemon vinaigrette, poached salmon in a fresh herb broth, or a layered key lime icebox cake.